Real estate graphics editing refers to the process of modifying or enhancing graphics related to the real estate industry. It involves using various software tools to edit, retouch, or manipulate images, illustrations, floor plans, maps, or other visual elements used in real estate marketing materials.

Real estate graphics editing can be used to improve the visual appeal and quality of images, making them more attractive and engaging for potential buyers or renters.
5 Best Real Estate Graphics Editing Software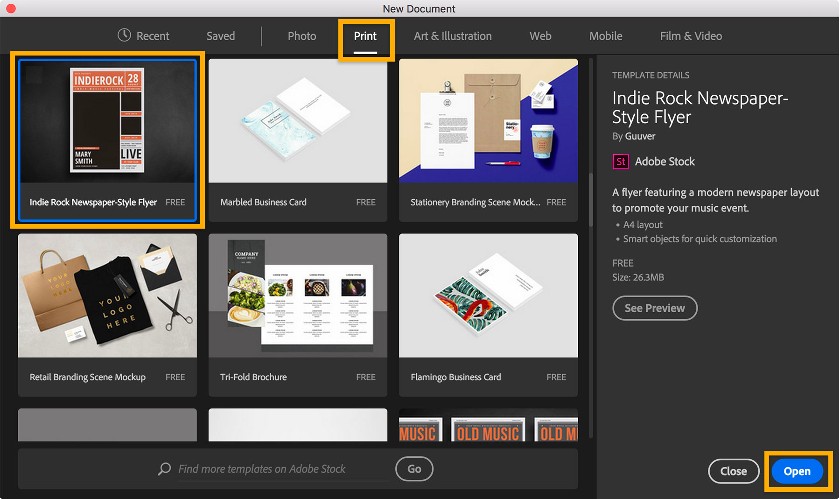 There are several excellent graphics editing software options available for real estate professionals to enhance and optimize their property images. Here are five of the best real estate graphics editing software:
Adobe Photoshop: Adobe Photoshop is the industry standard when it comes to image editing software. It offers a wide range of powerful tools and features that allow you to enhance, retouch, and manipulate real estate photos to make them look more appealing. Photoshop provides advanced editing capabilities for adjusting colors, removing unwanted objects, and applying professional-grade effects.
Lightroom: Adobe Lightroom is another popular software among real estate professionals. It is specifically designed for managing and editing large collections of photos. Lightroom offers a comprehensive set of editing tools, including exposure adjustments, white balance correction, lens correction, and selective editing options. It also provides presets and batch editing features that can help streamline your workflow.
Canva: Canva is a user-friendly graphic design platform that offers a wide range of templates and tools suitable for real estate professionals. It allows you to create stunning property flyers, social media graphics, virtual tours, and more. Canva provides drag-and-drop functionality, pre-designed layouts, and a vast library of stock photos, fonts, and icons to help you create visually appealing graphics quickly and easily.
GIMP: GIMP (GNU Image Manipulation Program) is a free and open-source image editing software that offers a comprehensive set of tools comparable to Adobe Photoshop. It includes features such as image retouching, color correction, and customizable brushes. GIMP supports various file formats and allows for the installation of third-party plugins, making it a versatile option for real estate infographics.
PaintShop Pro: PaintShop Pro is a powerful graphics editing software that offers a range of features specifically tailored for real estate professionals. It includes tools for photo enhancement, object removal, and perspective correction, which are particularly useful for real estate photography. PaintShop Pro also provides a user-friendly interface and supports batch processing to streamline your real estate social media graphics workflow.
These software options offer a range of features and capabilities to help you enhance and optimize your real estate graphics. Consider your specific requirements, budget, and level of expertise when selecting the best software for your needs.
Best Real Estate Graphics Editing Software at a Glance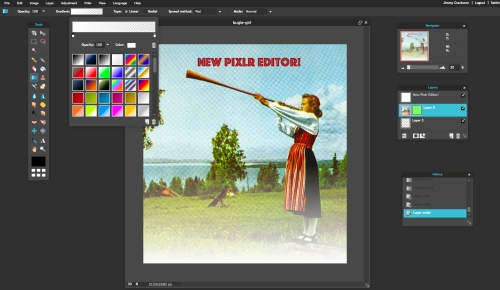 When it comes to real estate graphics editing software, there are several popular options available. Here are some of the best ones at a glance:
SketchUp: SketchUp is a 3D modeling software that allows real estate professionals to create detailed architectural designs, renderings, and virtual walkthroughs. It's a popular choice for creating 3D floor plans, interior designs, and visualizing property layouts.
AutoCAD: AutoCAD is a professional drafting and design software widely used in the architecture and engineering fields. It provides powerful tools for creating accurate floor plans, architectural drawings, and building designs.
CorelDRAW: CorelDRAW is a vector-based graphics editor suitable for designing real estate marketing materials, brochures, and signage. It offers a range of creative tools and features for creating professional-looking real estate graphic design templates.
Microsoft PowerPoint: Although primarily a presentation software, Microsoft PowerPoint can be used for basic real estate graphics editing. It offers easy-to-use tools for creating property listings, adding text and images, and arranging elements on slides.
Pixlr: Pixlr is a web-based and mobile app that provides a simplified yet powerful image editing experience. It offers a range of tools and filters for enhancing real estate photos and creating appealing visuals.
These software options vary in terms of features, complexity, and cost. It's important to consider your specific needs and skill level when choosing the right software for your real estate graphics editing tasks.
Canva:
Recommended for Agents With No Design Experience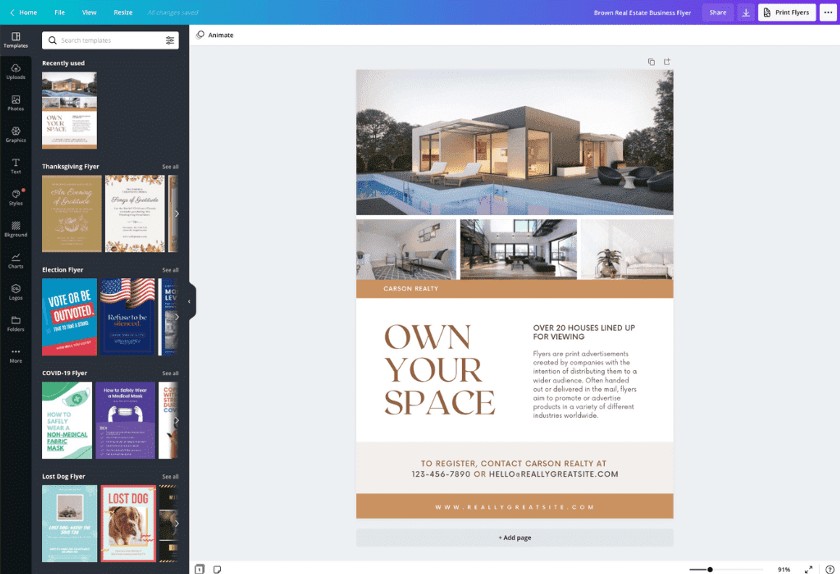 Canva is often recommended for agents with no design experience. Canva is a popular online graphic design platform that provides a user-friendly interface and a wide range of design templates and tools. It offers a simplified design process, making it accessible for individuals who may not have formal design training or experience.
Canva provides pre-designed templates for various purposes such as social media posts, presentations, flyers, posters, and more. Users can choose from a vast library of ready-to-use templates and customize them to suit their needs. The platform offers drag-and-drop functionality, allowing users to easily add and manipulate elements like text, images, shapes, and icons.
One of the key advantages of Canva is its extensive collection of stock photos, illustrations, and icons, which users can use in their designs. These visual assets help users create visually appealing and professional-looking designs without the need for photography or graphic design skills.
Canva also offers a range of design tools and features, including text editing options, color palettes, image filters, and the ability to upload custom images and logos. Additionally, Canva provides collaboration features, allowing multiple users to work on a design project simultaneously and share feedback.
While Canva is a valuable tool for users without design experience, it's worth noting that it may not offer the same level of flexibility and advanced features as professional design software like Adobe Photoshop or Illustrator. However, Canva's ease of use and extensive template library make it a great starting point for agents looking to create visually appealing content without extensive design knowledge.
SketchUp
SketchUp is a 3D modeling software developed by Trimble Inc. It is widely used by architects, engineers, game developers, and other design professionals to create 3D models of buildings, landscapes, interiors, and various other objects.
SketchUp provides an intuitive interface that allows users to quickly create and modify 3D models. It offers a range of tools and features that make the modeling process efficient and flexible. Some key features of SketchUp include:
Drawing tools: SketchUp offers a variety of drawing tools, including lines, shapes, arcs, and polygons, to create basic geometry.
Push/Pull: This unique feature allows users to extrude 2D shapes into 3D objects by simply clicking and dragging. It enables easy creation of walls, roofs, and other solid forms.
Editing tools: SketchUp provides an array of editing tools to modify and refine models. These tools include move, rotate, scale, and push/pull, among others.
Components and groups: Users can create reusable objects called components and organize them into groups. This feature enables efficient modeling and easy editing of repeated elements within a design.
Materials and textures: SketchUp allows users to apply materials and textures to their models, giving them a realistic appearance. It provides a library of preloaded materials and supports custom material creation.
Shadows and lighting: The software includes tools for adjusting lighting conditions and casting realistic shadows within the model. This helps in visualizing the design in different lighting scenarios.
Extensions and plugins: SketchUp supports a wide range of extensions and plugins that enhance its functionality. These extensions provide additional tools, features, and integration with other software, expanding the capabilities of SketchUp.
Import and export: SketchUp supports various file formats for importing and exporting models, including DWG, DXF, OBJ, STL, and more. This enables collaboration with other software and the exchange of models across different platforms.
SketchUp offers both a free version, known as SketchUp Free, and a more advanced version called SketchUp Pro, which requires a license. SketchUp Pro provides additional features such as advanced import/export options, solid modeling tools, LayOut for creating 2D documentation, and Style Builder for creating custom sketchy styles.
Overall, SketchUp is a popular and user-friendly 3D modeling software used by professionals and enthusiasts alike for creating 3D models in various fields.
Microsoft PowerPoint
Microsoft PowerPoint is a popular presentation software developed by Microsoft. It is part of the Microsoft Office suite and is widely used for creating slideshows, presentations, and visual aids for various purposes, such as business meetings, educational lectures, conferences, and more.
Key features of Microsoft PowerPoint include:
Slide creation and design: PowerPoint allows users to create individual slides that serve as building blocks for their presentations. Users can add text, images, shapes, charts, tables, videos, and audio to their slides. The software provides various formatting options, themes, and templates to customize the appearance of slides.
Slide transitions and animations: PowerPoint offers a range of slide transition effects to create smooth transitions between slides. Users can also add animations to individual elements within slides, enabling them to appear, move, or disappear in a visually appealing manner.
Presenter view: When presenting slides, PowerPoint provides a Presenter View that shows the current slide, speaker notes, and a timer on the presenter's screen, while the audience sees only the slideshow. This feature helps presenters stay organized and deliver their presentations more effectively.
Collaboration and sharing: PowerPoint allows multiple users to collaborate on a presentation simultaneously. Users can share their presentations with others, either for viewing or editing, and collaborate in real-time. Microsoft's cloud-based service, OneDrive, is often used for sharing and storing PowerPoint files.
Integration with other Microsoft Office apps: PowerPoint seamlessly integrates with other Microsoft Office applications, such as Word and Excel. Users can embed or link content from these applications into their presentations, enabling them to display tables, charts, or documents within PowerPoint slides.
Presenter tools: PowerPoint provides various tools to assist presenters, including on-screen annotations, laser pointers, and the ability to zoom in on specific parts of a slide during a presentation. These features enhance the delivery and engagement of the audience.
Export and file formats: PowerPoint supports exporting presentations in various formats, such as PDF, video files, images, and more. This allows users to share their presentations with individuals who may not have PowerPoint installed.
Microsoft PowerPoint has evolved over the years, introducing new features and improvements with each version. It continues to be widely used across different industries and educational institutions as a powerful tool for creating visually appealing and interactive presentations.
CorelDRAW
CorelDRAW is a popular vector graphics editor software developed and marketed by Corel Corporation. It is widely used for graphic design, illustration, layout, and image editing tasks. CorelDRAW provides a range of tools and features that allow users to create professional-quality designs.
Here are some key features and capabilities of CorelDRAW:
Vector Graphics Editing: CorelDRAW is primarily focused on working with vector graphics, which allows for scalability without losing quality. Users can create and edit shapes, lines, curves, and text using precise control over anchor points and handles.
Layout and Page Design: CorelDRAW offers tools for creating page layouts, such as arranging elements, managing layers, and aligning objects. It allows users to design brochures, flyers, business cards, and other print materials.
Typography and Text Effects: With a wide range of typographic tools, CorelDRAW enables users to manipulate and format text. Users can apply various text effects, adjust kerning, tracking, and leading, and even convert text to curves for further editing.
Image Editing: CorelDRAW includes basic image editing capabilities, allowing users to make adjustments to images, such as cropping, resizing, and applying filters. It also supports non-destructive editing, which means that the original image remains unchanged.
Color Management: The software provides tools for managing colors, including color palettes, color harmony, and color styles. Users can create and edit gradients, apply special effects, and work with Pantone and other color systems.
Object Transformation and Effects: CorelDRAW offers a variety of transformation tools to resize, rotate, skew, and mirror objects. Users can apply various effects like drop shadows, transparencies, blends, and contours to enhance the appearance of their designs.
Compatibility and File Formats: CorelDRAW supports a wide range of file formats, including popular vector formats like AI, SVG, and EPS. It also provides compatibility with other graphic design software and allows for seamless importing and exporting of files.
CorelDRAW is often used by professionals in fields such as graphic design, illustration, advertising, and printing. It has a user-friendly interface and is known for its versatility and extensive feature set.