Are brand standards important?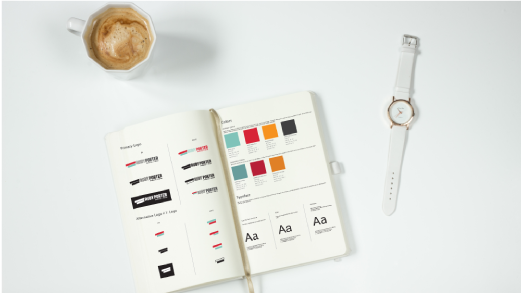 Brandbook logo standards are important for several reasons:
Consistency:

Styles guide

standards provide guidelines for maintaining consistency in how a brand is represented across different touchpoints such as logos, colors, fonts, imagery, and messaging. Consistency is crucial for building brand recognition and establishing trust with consumers.
Brand Identity: Brand standards define the visual and verbal elements that make up a brand's identity. This includes the brand's logo, colors, fonts, and tone of voice. A consistent brand identity helps create a unique and memorable brand image, which can differentiate a brand from its competitors.
Brand Equity: Brand standards help protect and enhance a brand's equity. Brand equity is the intangible value that a brand holds in the minds of consumers, which can be built over time through consistent brand experiences. Following brand standards helps ensure that the brand is represented in a way that aligns with its desired image, protecting its equity and reinforcing its value in the minds of consumers.
Brand Extension: Brand standards provide a framework for extending a brand into new markets, product lines, or channels. By maintaining consistency in the brand's visual and verbal elements, brand standards enable successful brand extensions, as the brand's identity can be easily recognized and associated with the brand's core values and offerings.
Efficiency: Brand standards save time and effort by providing clear guidelines that streamline the creative process. They help ensure that marketing materials and communications are created efficiently and consistently, reducing the risk of errors or inconsistencies that can dilute the brand's message.
In summary, brand standards are important for maintaining consistency, building brand identity, protecting brand equity, enabling brand extension, and improving operational efficiency. They serve as a reference point for employees, partners, and vendors to ensure that the brand is represented in a cohesive and impactful manner across various touchpoints, ultimately contributing to the success and recognition of the brand.
Can I create a brand book in canva?
Yes, you can create a
style guide
in Canva, which is a popular online graphic design tool that offers templates and design tools for creating various types of visual content, including brand books. Canva provides a user-friendly interface with drag-and-drop functionality, making it easy for users with little to no design experience to create professional-looking brand books.
To create a brand book in Canva, you can follow these steps:
Sign up for a Canva account if you don't have one already. Canva offers a free plan with basic features, as well as premium plans with additional functionalities.
Once you're logged in, search for "brand book" in Canva's template library. Canva has a wide range of templates for brand books, which may include cover pages, color palettes, typography guidelines, logo usage, imagery guidelines, and more.
Choose a template that fits your brand and your needs. You can customize the template by changing colors, fonts, and images to match your brand identity.
Add your brand assets, such as your logo, brand colors, typography, and any other visual elements that are part of your brand identity. You can upload your own assets or use Canva's built-in tools to create new ones.
Include guidelines on how to use your brand assets consistently across different media, such as social media, print materials, and web design. You can also include instructions on tone of voice, messaging, and other brand-related guidelines.
Customize the layout and design of your brand book as needed. Canva provides a wide range of design tools, such as text editing, image cropping, and element alignment, to help you create a professional-looking brand book.
Review and finalize your brand book. Once you're satisfied with the design, content, and layout of your brand book, you can download it in various formats, such as PDF or image files, and share it with your team or stakeholders.
Canva is a versatile tool that offers a wide range of design options and templates, making it possible to create a brand book that aligns with your brand identity and guidelines. However, it's important to note that a brand book is a strategic document that should accurately reflect your brand's values, personality, and visual elements, so it's essential to carefully review and ensure that the content in your brand book accurately represents your brand's identity and guidelines.
Can logos be simple?
Yes, logos can certainly be simple. In fact, many successful logos are known for their simplicity. A simple logo uses minimal elements and a straightforward design to create a memorable and recognizable visual representation of a brand, product, or service. Simple logos are often characterized by clean lines, minimal color palettes, and clear typography. They are designed to be easily recognizable at various sizes, from small icons to large billboards.
There are several benefits to using a simple logo design. First, simple logos are often more memorable, as they are easy to understand and can be quickly recognized by viewers. They are also versatile, as they can be used across different platforms and mediums, such as print, digital, and social media. Additionally, simple logos are typically more timeless and can withstand the test of time, as they are not reliant on complex details or trendy design elements that may become outdated.
Some famous examples of simple logos include the Nike swoosh, Apple's bitten apple, and McDonald's golden arches. These logos are simple, yet highly recognizable and associated with their respective brands. However, creating a simple logo that effectively represents a brand requires careful consideration of the brand's identity, target audience, and message. It's important to strike a balance between simplicity and conveying the intended brand message effectively.
How do you come up with a brand guide?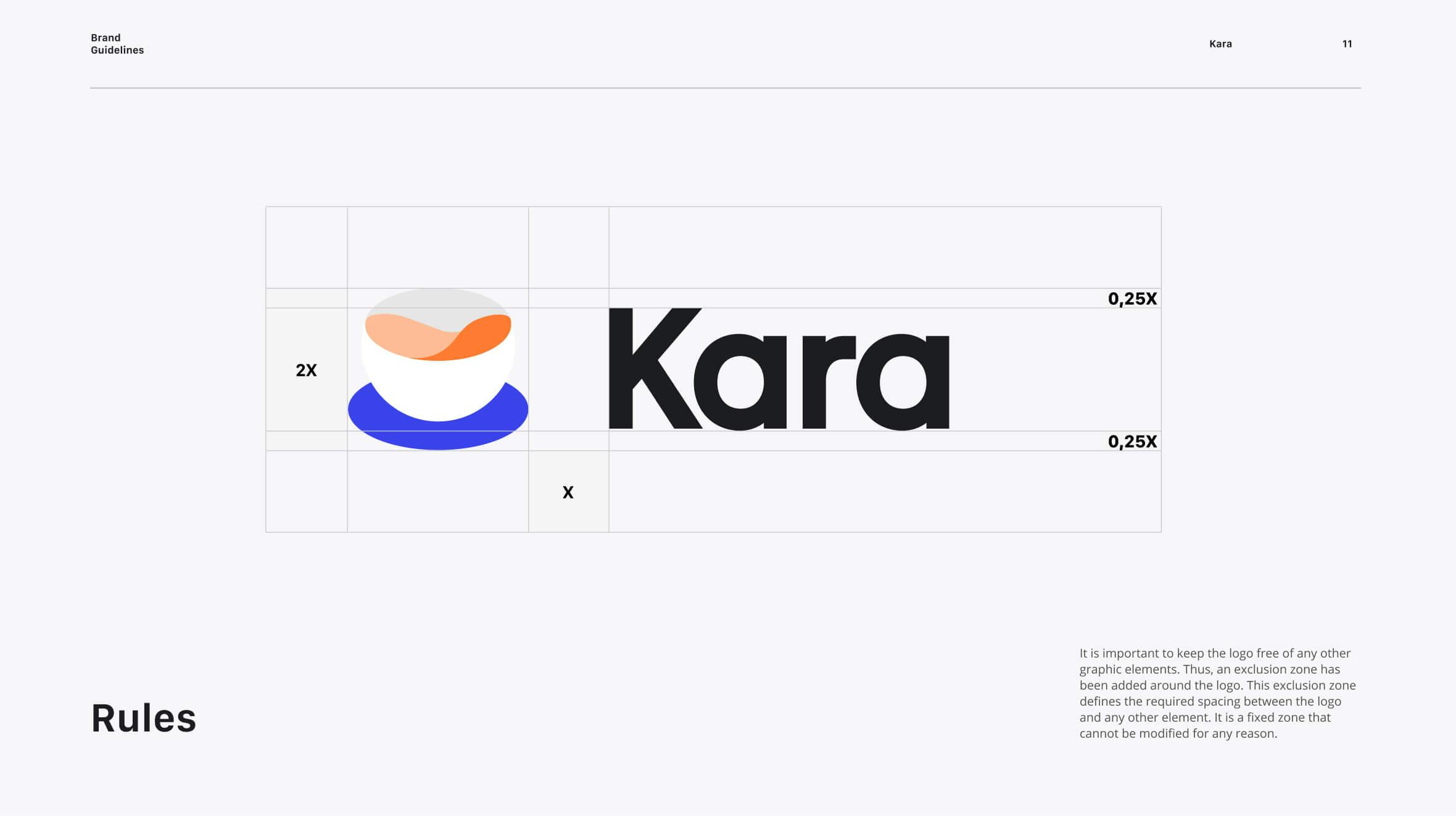 Creating
style guides
, is an essential step in developing and maintaining a consistent and cohesive brand image. It serves as a reference document that outlines the key elements of a brand's visual and verbal identity, providing guidelines for how the brand should be presented across various communication channels. Here are some steps to help you come up with a brand guide:
Define Your Brand: Begin by establishing a clear understanding of your brand's identity, values, personality, and positioning. Consider your target audience, brand promise, and competitive landscape. This information will serve as the foundation for your brand guide.
Determine Brand Elements: Identify and define the key visual and verbal elements that make up your brand identity. This includes your logo, color palette, typography, imagery, tone of voice, and any other visual or verbal cues that represent your brand.
Establish Brand Usage Guidelines: Provide detailed guidelines on how each brand element should be used. For example, specify the minimum size of your logo, rules for logo placement and clear space, color usage and combinations, typography guidelines including font sizes and styles, and guidelines for imagery and other visual elements.
Include Examples: Include visual examples and mockups to illustrate the proper usage of your brand elements. This can help ensure that your guidelines are easy to understand and follow.
Consider Different Applications: Consider the various channels and touchpoints where your brand will be used, such as print materials, digital platforms, social media, signage, and packaging. Provide specific guidance on how to adapt your brand elements for different applications, while maintaining consistency and coherence.
Collaborate with Stakeholders: Involve key stakeholders, such as your marketing team, designers, and other relevant departments, in the development of your brand guide. This ensures that it reflects the collective understanding and vision for your brand.
Review and Revise: Once your brand guide is created, review it thoroughly to ensure it is comprehensive and accurate. Update it as needed to reflect changes in your brand strategy or visual identity over time.
Remember, style guidelines is a living document that should be regularly reviewed and updated to ensure that your brand is consistently represented across all touchpoints. It's a valuable resource for internal and external stakeholders, providing guidance on how to correctly and consistently use your brand elements, and maintaining a strong and cohesive brand image.
How do you make a brand cool?
Creating a cool brand involves a combination of several key elements. Here are some tips on how to make a brand cool:
Authenticity: Authenticity is crucial in today's consumer landscape. A cool brand needs to be genuine and true to its identity. It should have a clear brand purpose and values that resonate with its target audience.
Unique Identity: A cool brand needs to stand out from the competition by having a unique identity. This includes a distinctive brand name, logo, color palette, and overall visual aesthetic that sets it apart from others in the market.
Storytelling: Storytelling is a powerful tool for building a cool brand. A compelling brand story that connects with consumers on an emotional level can help create a sense of loyalty and engagement.
Innovation: Innovation is often associated with coolness. Brands that are innovative in their products, services, or marketing strategies can capture the attention of consumers and create a sense of excitement and relevance.
Authentic Influencer Partnerships: Collaborating with authentic influencers who align with your brand values and have a genuine connection with your target audience can add a cool factor to your brand. Authentic influencer partnerships can help create buzz, generate content, and increase brand credibility.
Social Media Presence: Social media is a powerful platform for creating a cool brand image. Consistent and creative social media content that resonates with your target audience can help build brand awareness, engagement, and loyalty.
User Experience: User experience is a critical factor in today's digital world. Brands that provide seamless, user-friendly experiences across all touchpoints, such as websites, apps, and customer service, can create a positive impression and enhance their coolness factor.
Embracing Diversity and Inclusivity: Embracing diversity and inclusivity in your brand messaging, marketing campaigns, and company culture can appeal to consumers who value these principles. It can also help your brand resonate with a broader audience and create a cool, inclusive image.
Emotional Connection: Building an emotional connection with consumers can make your brand cool. This can be achieved through meaningful brand experiences, personalized communication, and empathetic customer service.
Boldness and Confidence: Cool brands often display boldness and confidence in their branding, messaging, and marketing strategies. Taking risks, challenging norms, and standing out from the crowd can add a cool factor to your brand.
Remember, building cool brand guidelines takes time, effort, and consistency. It requires a deep understanding of your target audience, staying true to your brand values, and constantly evolving to meet the changing needs and expectations of consumers.
How is typography using in branding?
Typography plays a critical role in branding as it helps convey the personality, tone, and messaging of a brand. Typography, or the art and technique of arranging type, encompasses the selection, arrangement, and styling of fonts, which can greatly impact a brand's visual identity and communication strategy. Here are some ways typography is used in branding:
Logo design: Typography is often used to create a unique and memorable logo for a brand. The choice of fonts, their arrangement, and styling can help communicate the brand's essence, values, and positioning. For example, a luxury brand may use a sophisticated serif font to convey elegance and exclusivity, while a tech brand may opt for a modern sans-serif font to convey innovation and simplicity.
Brand name and tagline: Typography is used to showcase the brand name and tagline in various brand collaterals such as websites, packaging, and advertisements. The fonts chosen for the brand name and tagline should align with the brand's personality and message, and be legible in different sizes and formats.
Branding collateral: Typography is used consistently across various branding collaterals, including business cards, brochures, banners, social media graphics, and more. Consistent typography helps create a cohesive and unified look for the brand, reinforcing its visual identity.
Brand guidelines: Typography is documented in brand guidelines, which are comprehensive guidelines that define how a brand's visual elements, including typography, should be used across different applications. Brand guidelines provide instructions on font usage, font sizes, spacing, and other typographic details to ensure consistency and maintain the brand's visual integrity.
Brand voice: Typography can also contribute to establishing a brand's voice. For example, a playful and friendly brand may use a whimsical and hand-drawn font, while a serious and professional brand may opt for a formal serif font. The right typography can evoke emotions and help shape the brand's personality and tone of voice.
In summary, typography is a critical element in branding as it helps create a distinctive visual identity, conveys brand personality and messaging, and ensures consistency across various brand collaterals. It is an essential tool for brand designers to communicate the essence of a brand and create a memorable and effective branding strategy.